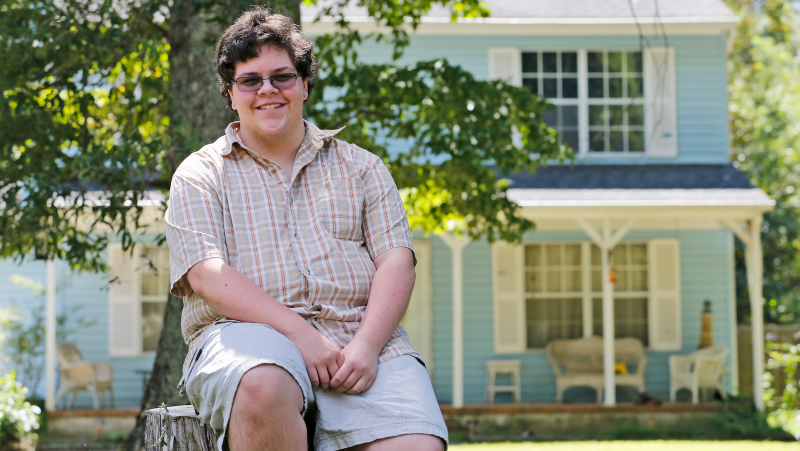 The United States Court of Appeals for the Fourth Circuit had ruled that the Gloucester had violated Grimm's rights, a decision that the school board then appealed, The New York Times reports.
On Monday, the Supreme Court announced via a one-sentence order that it would no longer hear the case of Gavin Grimm, a transgender teen who sued his school board for the right to use the bathroom corresponding with his gender identity.
The U.S. Supreme Court issued an order Monday morning in the case of Gloucester County School Board v. G.G.
Obama's landmark guidance directed public schools to allow transgender students to use the bathrooms matching their chosen gender identity and threatened to withhold federal funding from public schools that did not comply.
"It only makes sense for the Supreme Court to vacate the 4th Circuit's earlier decision and instruct it to reconsider this case", Kupec said.
The decision comes after the Trump administration's recent policy change, which revoked the protections for transgender students in public schools that were put in place under former President Obama previous year.
The justices were scheduled to hear the case later this month.
New GOP bill to replace Obamacare is leaked
He didn't get anywhere there, either. "It's under lock and key, and we're not allowed to have a copy of it". Out they came about 30 seconds afterward.
Before the Supreme Court passed on the case, 18 states supporting Gavin Grimm filed a friend-of-the-court brief.
The Supreme Court has not yet considered the question of transgender use of bathrooms, which has become a hot-button issue in the past year and led to a controversial law in North Carolina that banned people from using bathrooms that weren't associated with their birth genders.
Even when both sides agree that a case should go forward, however, the justices often prefer not to weigh in on a question that a lower court has not fully vetted.
Furthermore, she added, federal Title IX law doesn't mandate such access to single-sex facilities for transgender students, as the Fourth Circuit had previously decided.
Obama's guidelines, issued in May, ordered schools nationwide to permit transgender students to choose the bathroom they prefer without restriction.
"Title IX and the Constitution protect Gavin and other transgender students from discrimination", he said.
Jeff Graham, executive director of Georgia Equality, said he agrees that Title IX should include protecting transgender rights, and he is disappointed with the Supreme Court's decision. That court relied primarily upon the view of the Obama Administration that Title IX does reach gender identity discrimination.