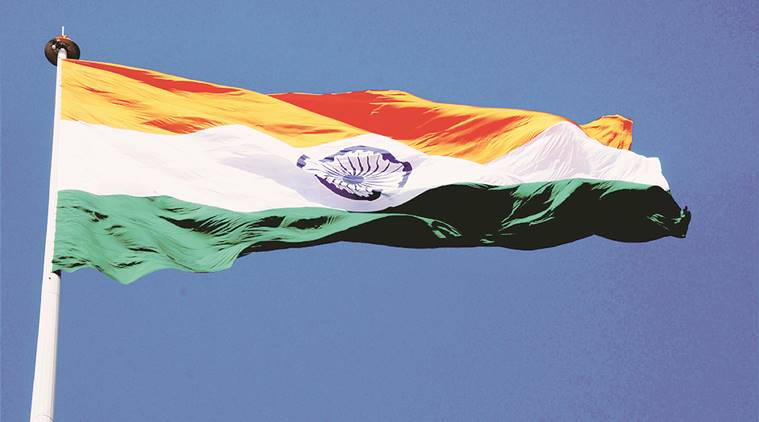 Amritsar: A 360-foot high (110 metres) flag post, said to be the country's tallest, was inaugurated on Sunday at the Indo-Pak Attari Border, just a stone's throw from Pakistan. The flag, which can be spotted from Lahore in Pakistan, is 120 X 80 feet and stands at the tallest position at 360 feet. However, the neighbouring country is suspecting India may use this flag pole for spying objective across the border.
Before this, the title of the tallest national flag in India belonged to a 293-foot-high tricolor that was hoisted in Jharkhand's Ranchi.
The foundation is very strong and it is capable of withstanding high-velocity winds i.e. up 180km/ hour. Well, Rs 3.50 crores was spent by Amritsar Improvement Trust on this project. While Pakistan claimed that the flag was a violation of global law, Indian minister Anil Joshi claimed that the country had not broken any law.
It is near the Attari-Wagah worldwide border with Pakistan, which is also a major tourist spot to witness the flag lowering ceremony daily.
New GOP bill to replace Obamacare is leaked
He didn't get anywhere there, either. "It's under lock and key, and we're not allowed to have a copy of it". Out they came about 30 seconds afterward.
The move has prompted Islamabad to accuse New Dehli of violating global treaties. Pakistan has also made India aware that it suspects the flag may be fitted with cameras to spy on Pakistan.
BSF officials said that Pakistan Rangers had voiced their concerns during a flag meeting, as per the report.
Indian authorities maintain the 200-metre distance from the border is far enough and that they have not violated any laws.
Earlier there was plan to hoist the tricolour on January 26 but due to some technical reason it was delayed.